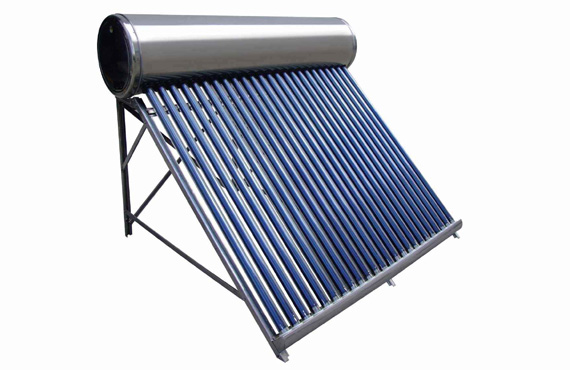 Balaji Solar Solutions offers evacuated tube collector (ETC) & Flat Plate Solar Water Heaters that are the most efficient, reliable, trusted and long lasting solar water heating systems with estimated life span of more than 20 years. The company is the first to introduce hot dip galvanised water tanks in solar water heaters. Hot dip galvanisation of the water tanks gives them a longer life span and PUF insulation ensures superior heat retention. Thus the water being heated in the daylight is available for use even at night with same warmness. It works on the principle of solar thermal siphoning using ETC. Energy from the sun is absorbed through the borosilicate glass tubes in which the water circulates, heating up the water.
Features
Most efficient and works even at temperatures as low as -18 C
Higher quality and long life
High density compressed PUF Insulation to store hot water for upto 48 hrs.
No scale formation & No pipe blockage
High heat retention
Better performance
Higher savings
Compact size.
Applications
customised solutions for apartments, individual houses, hotel & restaurants, swimming pools, hostels etc.
Technical Specifications
Capacity:100, 150, 200, 250, 300 & 500 LPD
Warranty: 5 years.